Blog
Domino Magazine Feature: Moderncre8ve | Formica
by Markus James on Aug 07, 2016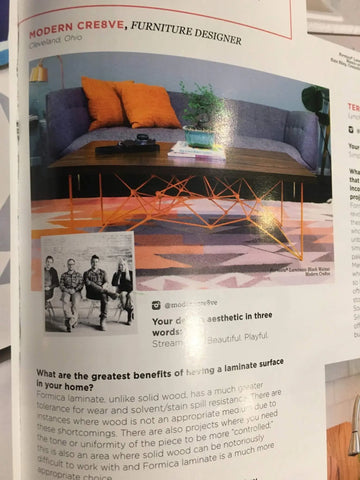 We were recently featured in
Domino
magazines summer issue, page 90. 
This was a feature about our Yoshi Coffee Table that we made for Facebook headquarters that caught the eyes of the Formica Group. 
The Domino editorial team contacted us to discuss how we used formica in our projects and how we implement it into our projects.