Blog
Evolving MCM... It's Not Dead, I Promise
by Haven Bezoski on Nov 21, 2020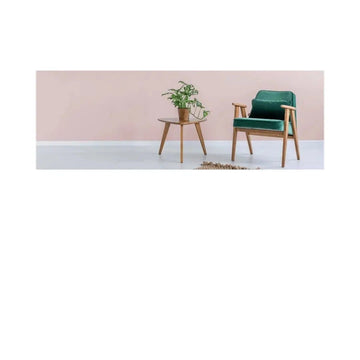 I'm not sure where I read it, but I definitely remember it creating a lot of confusion with an itty-bitty smear of panic : "Mid Century Modern is Dead". It was a post on a site I peruse frequently enough, and it had me a bit shook. I mean, MCM design is a cornerstone of our business. We look to the era for not only our overall aesthetic, but also incorporate the tone of the aesthetic across our curated recommendations, textiles… even music for crying out loud! It's dead? When? How?
As I read that post, it became clear that it's Millenials who are killing MCM, or at least MCM as their parents embraced it. As a matter of fact, Millenials are accused of "killing" lots of things, and a quick Google search (Millenials killing...) pins the death of cereal, power lunches, capitalism, dinner parties, even mayonnaise on this generation. Really? 
I'll preface my input from here out by stating that I am technically a Gen Xer, and even further classified as a Xennial. This being said, I am with my younger cohorts on this evolution, especially in light of 2020 which has been a veritable clustercuss of hard choices and hard reckonings. This evolution of MCM design and style is coming at a time where everyone, not just Millenials, are craving softness, warmth and cosiness at home. Throughout a year of #stayhome, and it's abundantly clear that interior design and style is a big part of creating that feeling, and people just want a sanctuary to help weather the storm. MCM relies on careful and precise lines to favor function over embellishment. This is the foundation of the style, and while not super cosy on it's own, there are thousands of ways to soften the spartan beauty of the design. Let's take a look at three to kick off this most welcome evolution of style:  
Upholstery and Cushioning 
Much of MCM furniture relies on gorgeous, natural hardwood (or it should) as a benchmark of construction. These pieces will tend to have traditional box cushions, or perhaps streamlined, taught and firm upholstery. One way these traditional textiles are evolving to be cosier is by incorporating a higher grade of construction in the cushioning itself. Instead of having cushions constructed of firm foam, opt for spring cushions with a down encasement. Not only will you get the luxurious feel of a feather seat, but the springs used instead of foam last for decades with satisfying support. Box cushions still look, well, "boxy", but certainly don't feel like their predecessors. In fact, ModernCre8ve will be offering a classically styled lounge chair with this type of cushioning in the very near future!  
Lighting
Infusing MCM design with modern lighting concepts and design is nothing new, but taking a cue from biomimicry is a growing trend. Using nature as a blueprint is the ultimate way to lend a tranquil feel and balance out pieces that have sharp lines, and in many instances, these pieces are constructed not only to mimic nature, but with natural or upcycled materials. This desire to source items responsibly has been gaining traction recently, and Graypants Studio embodies this in many of their pieces, and we are head-over-heels for their Scraplights.  
Throws and Linens
If you've invested in timeless MCM furniture as the base for your style, freshening up the look and feel of your pieces is as easy as adding soft throws and bedding. Think accent pillows with down inserts swathed in knit or velvet covers, a wool (not synthetic, thank you) blanket or flokati throw, natural linen bedding or a down duvet. Speaking to linen bedding and duvet, we are obsessed with seriously everything offered at Rough Linen, and they manufacture in California!
Evolution is just a more innocuous way of saying "change". When it comes to the evolution of a whole era of design, new elements should be incorporated to evoke a desired feeling, while still honoring the classic look of MCM. And, instead of vilifying  Millenials for the death of MCM, we can simply thank them for apply some fundamentals of evolution, and embrace it!