Blog
We are an Etsy Featured Shop! Sept 2015
by Robert William on Oct 26, 2015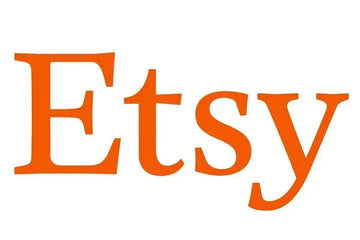 We are very humbled and honored to be a featured shop on the Etsy.com blog and homepage September 2015!
My Name is Robert William LaRow, founder and lead designer at Moderncre8ve, a Mid-century modern furniture manufacturer based in Cleveland, Ohio.
My journey with building things started very early as a child making tree houses with my older brother. We weren't allowed to watch much TV, and this was before home computers, so we would spend almost all of our time in the woods building elaborate and precarious structures high up in the trees. Growing up in Vermont into a family of woodworkers and carpenters taught me early on that if you need something, make it yourself.
I went on to have a career as a music producer, working out of New York City,  and Los Angeles for 15 years. I reached a point where I wasn't satisfied creatively with music I was making and I was missing out on invaluable family time with my young twin daughters and a newborn baby. I turned to woodworking as a creative release on weekends and during my free time and dreamed about setting up a home workshop and changing careers.
The excitement of experimenting with furniture designs grew until one day i suffered a debilitating injury on a table saw, severing many of the nerves in my right (dominant) hand, leaving several of my fingers completely numb--fingers that were essential to making music. Once my hand had mostly healed, I took it as a sign to retire from music production and make furniture full time.
We relocated to Cleveland, OH in 2013 and purchased a home needing major renovations. The overwhelming 7000 sq. ft house was devoid of all furniture so I took it upon myself to design and build everything we needed: dining tables, coffee tables, dressers, shelving, lamps, credenzas, etc. In that sense my family were my first clients. My first few pieces for Etsy emerged from this period, and Moderncre8ve was born. One of my first products was a walnut dining table I called "Sputnik." Shortly after listing this piece, orders started to trickle in, allowing me to start making furniture full-time after a few months. In effect, I had successfully changed careers without realizing it.
I worked out of my garage until my home became a virtual warehouse (with up to 10 dining tables in it at once) after which I was gently nudged by my wife to move my operation. I opened up a workshop in downtown Cleveland in Nov 2014 and hired key employee Chad Brockett, whose craftsmanship and organizational skills have helped grow the company and the quality of our work. Chad has helped streamline our operation and later became a co-owner of the company.
My designs are very visually driven, with bold colors and clean lines. I think thats why I've naturally gravitated towards Mid-century modern-inspired pieces. The sculptural forms of this style showcase the design and materials, so we source all the woods and materials ourselves; often working with local sawyers, Amish lumber mills and local metal suppliers. Anyone who appreciates the enduring utility and design of this style knows that better materials are a large part of the extra effort and expense.
My creative process always starts with a completed piece in my head, and i work backwards to figure out how to build it, often without plans or sketches. Being able physically touch and see what i am working on is huge part of what i do, as it is much easier to visualize things like proportions and lines. Its a bit of a chaotic whirlwind but the common thread to my work is that I'm
only
making things I would want to have in my own home. Sometimes that may be lighting, shelving, concrete planters, coffee tables…I don't have anything in my shop I'm not enamored with. Its so important to have that "moment" in the development of a piece where you fall in love with what you have created. I don't consider any of my work to be complete until that moment. That's the artistic "high" I'm always chasing from project to project. I believe the love and pride in your craft really translates into the final piece and customers can always tell when there is true love and passion in your work. From there I take new projects home and use them as my customers would which is the final part of the process; making sure the design makes sense in its life out of the workshop.
My biggest inspiration comes from my family and from the places I've lived, and almost all of my furniture is named after these special people and places. Im also very much inspired by the materials we work with and am constantly experimenting with woods, metals, finishes, and contrasting elements. My favorite part of what I do is designing new pieces. It is really the role  I am most comfortable in. From there, Chad hones in the final design so that it can be duplicated. He has become the sounding board for my ideas. This is an invaluable part of our production and helps filter out which of my ideas become finished products. Without a key employee to bounce ideas off, you realize you have blinders on during the build process.
I am self taught, but I come from family of carpenters and furniture makers. Family experience has, at times, been a huge help as I learned my craft. Other times, I wanted to learn something (like welding), and just kind of jumped in and taught myself since I couldn't find a teacher. I've never let "not knowing how" slow me down or been scared to make mistakes.
Etsy enables smaller shops like mine to embrace the creative vision and stay hands-on with both my designs and my customers. We sidestep the impersonal nature of larger companies. People can make their own choices, gaining more control over the furniture we make for them. And for us it is satisfying to take the passion of your craft from initial inspiration all the way to our customers homes.
Etsy is uniquely helpful to the small business owner because it has created a platform for us to share our furniture in ways that aren't otherwise possible.One of the best parts of custom manufacturing is working with customers who are as passionate about furniture as I am. These are customers who are actively involved from inception to completion of a piece rather than a just clicking a button and having a piece of furniture show up in a box. One of our customers had searched for six years to find a dining table, and ended up ordering from us. Along the way i had sent him photos of the wood we used (including the tree it came from) and he ended up framing those pictures and some of the packing materials in his home. At that point i realized these are people who are passionate about the story of where their furniture comes from and how it was made. This adds another layer to the experience and the piece becomes an expression of themselves rather than just a piece of furniture.
In the future we plan on solidifying and distilling our unique style, while adding new products to our lineup. Our long term goal is to keep our business focused on quality and customer service, rather than growing our brand into a revenue driven company. Keeping these values and a "small batch" philosophy at our core will help grow our following of happy and loyal customers in the many years to come.