Our Work Speaks For Itself...
---
(but our customers have even better things to say!) ---
Sputnik Dining Table
"I was amazed at the effort put into packaging the table. It took me an hour to get it free. Appreciate the effort put into that. The table is excellent, very well made and lovely materials. It will require 2 people to move it. I had thought I'd get it into my house from the garage alone but that was not the case. Nice touch was the included beeswax polish and cloth as was the signed photo from the team. Thanks guys! "
George Dimas
2016
Mila Dining Table
"Our table was exactly what we envisioned when we placed our order in person at the bustling and high-energy moderncre8ve workshop. Such a gorgeous and functional dining table. Supporting local makers is a priority for us, and we encourage anyone in NE Ohio looking for locally-sourced, well-made furniture to consider purchasing from people who craft each order with high standards, quality materials, and great care. Highest recommendation!" "
Sarah & Gordan Wean
2016
Santa MOnica Dining Table
"This is an absolutely beautiful, well built dining room table. It was well crated and assembly was simple with enclosed instructions. The only issue I had was with the delivery company and the lack of a call to schedule delivery. They called when they were 10 minutes away and I had to race home to meet them "
Rebecca Sheenan
2017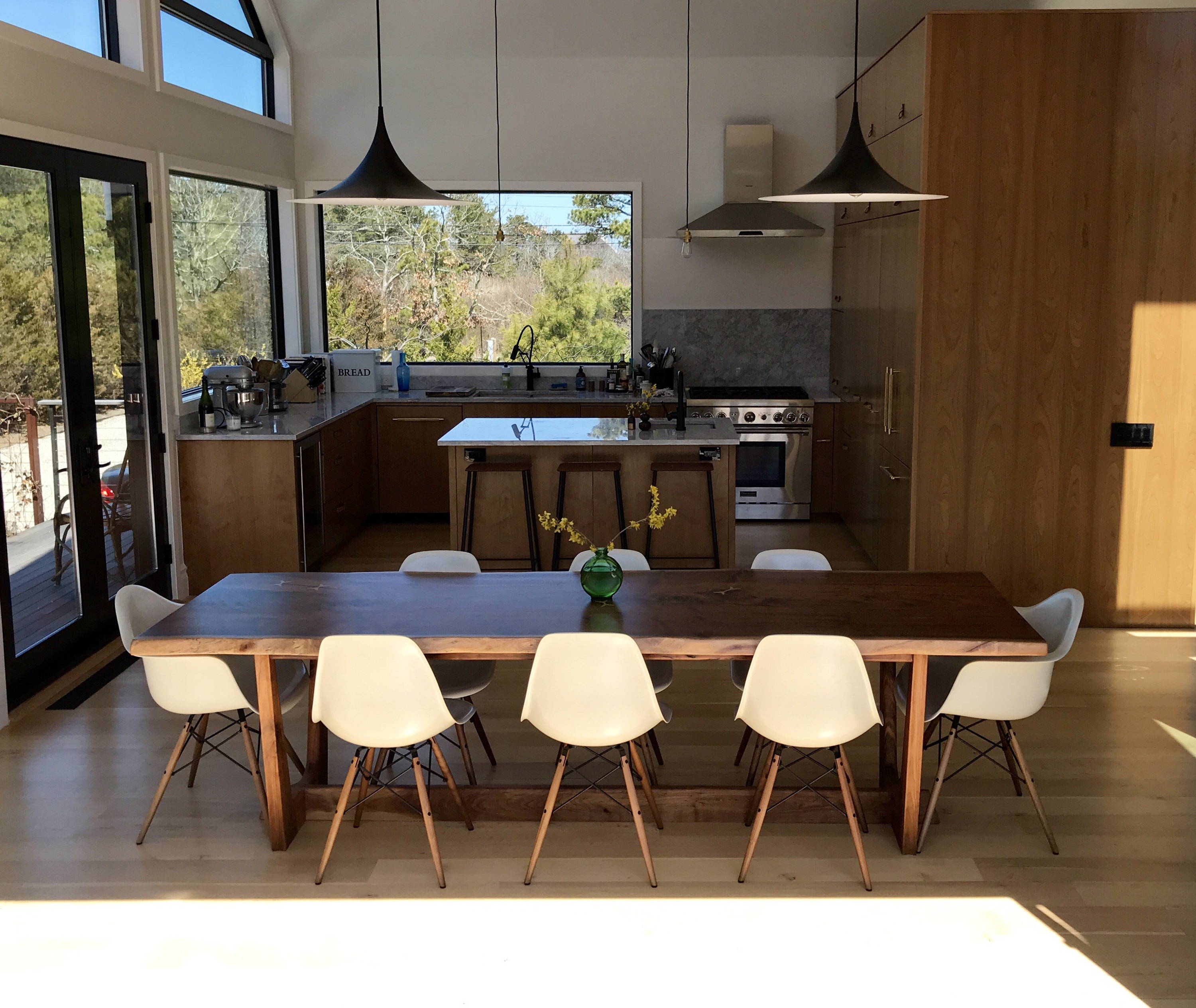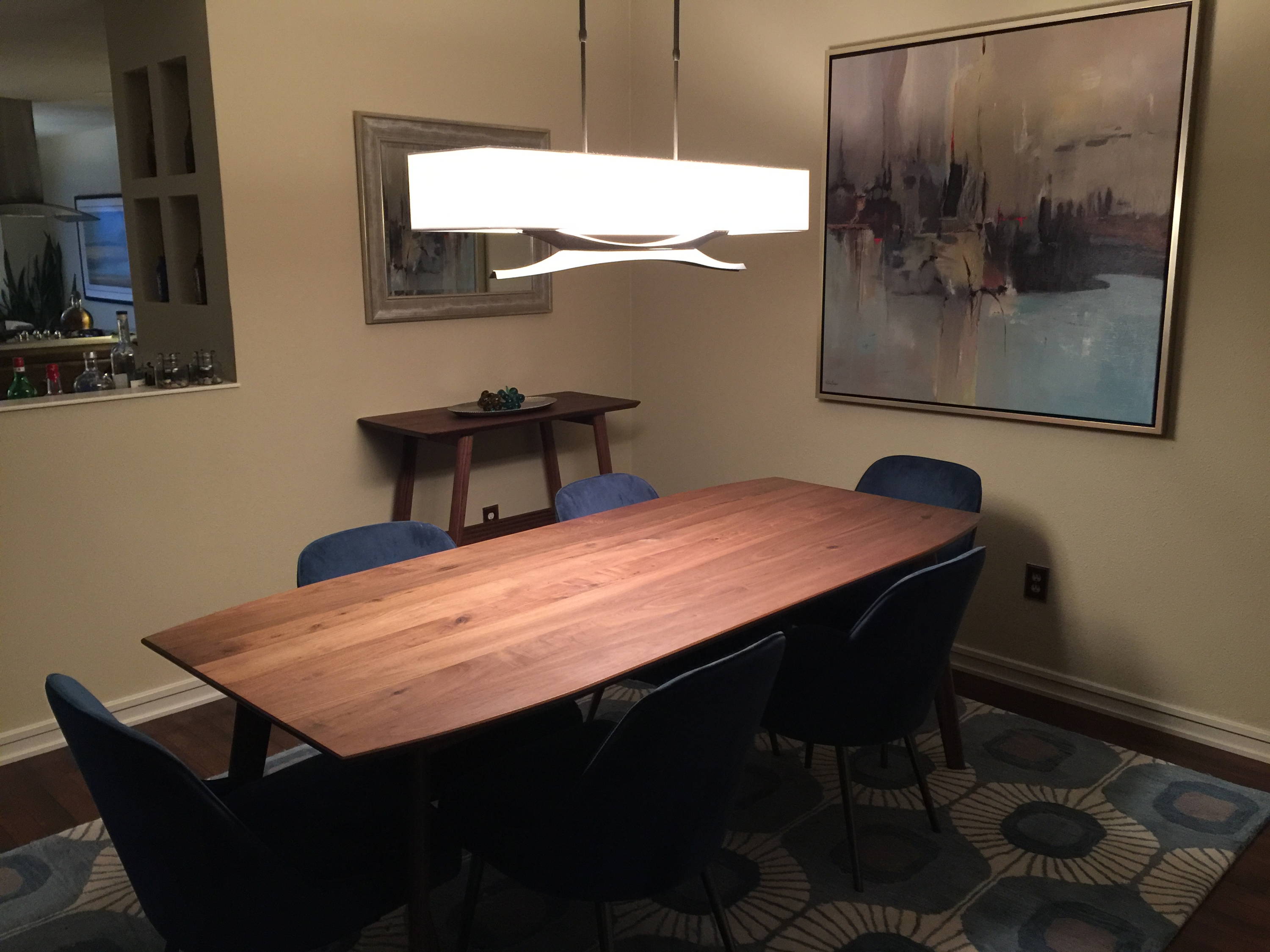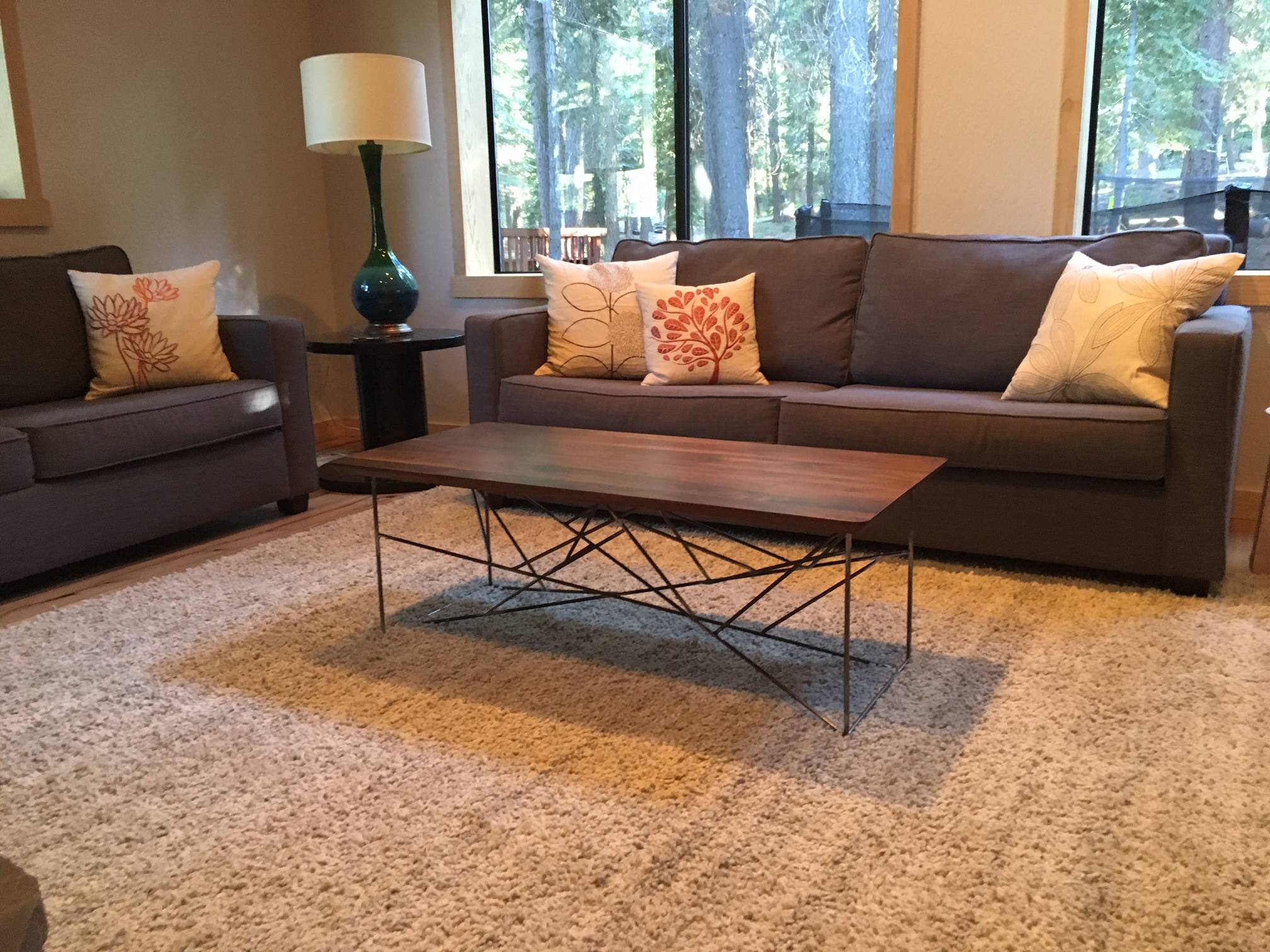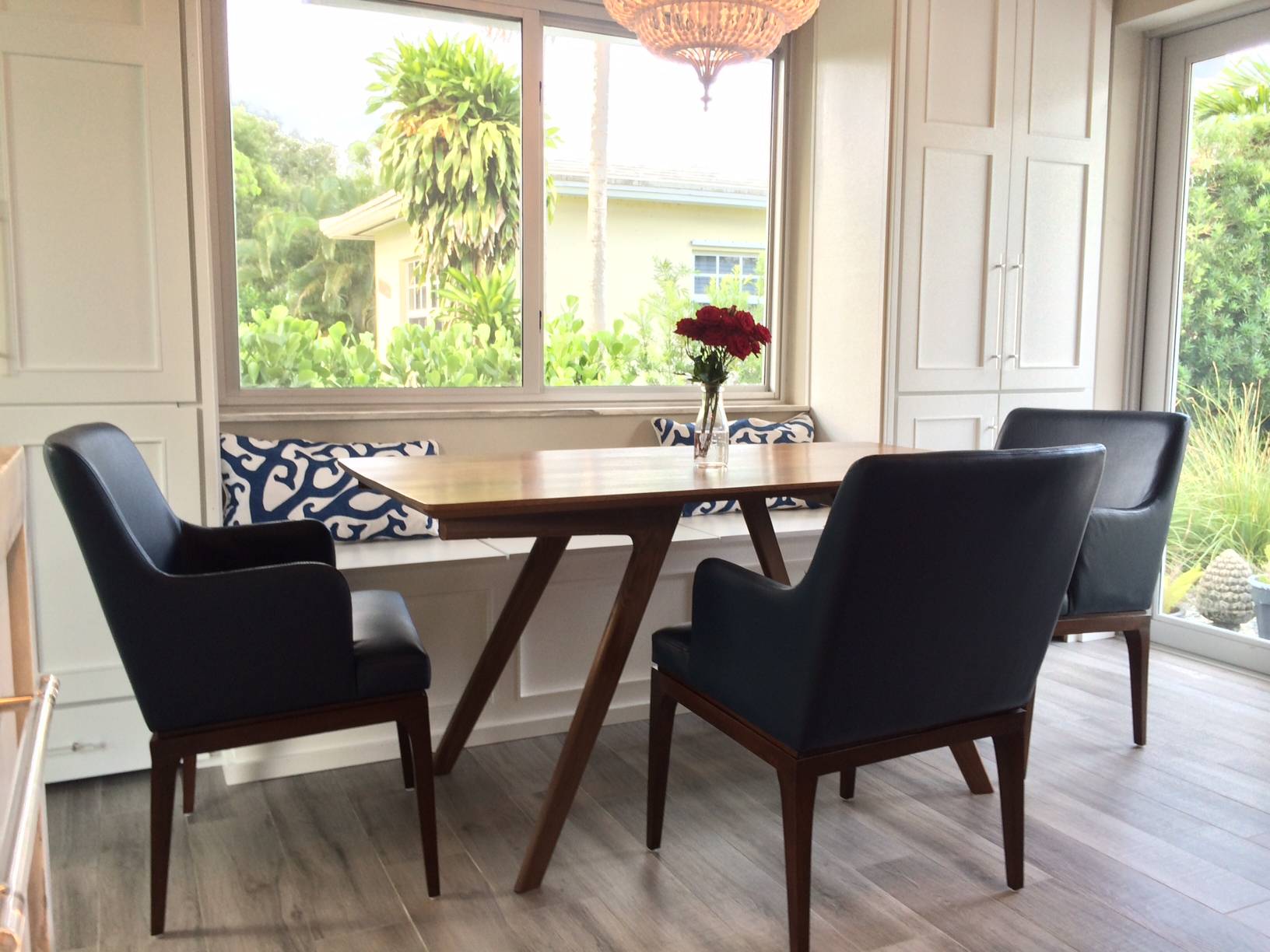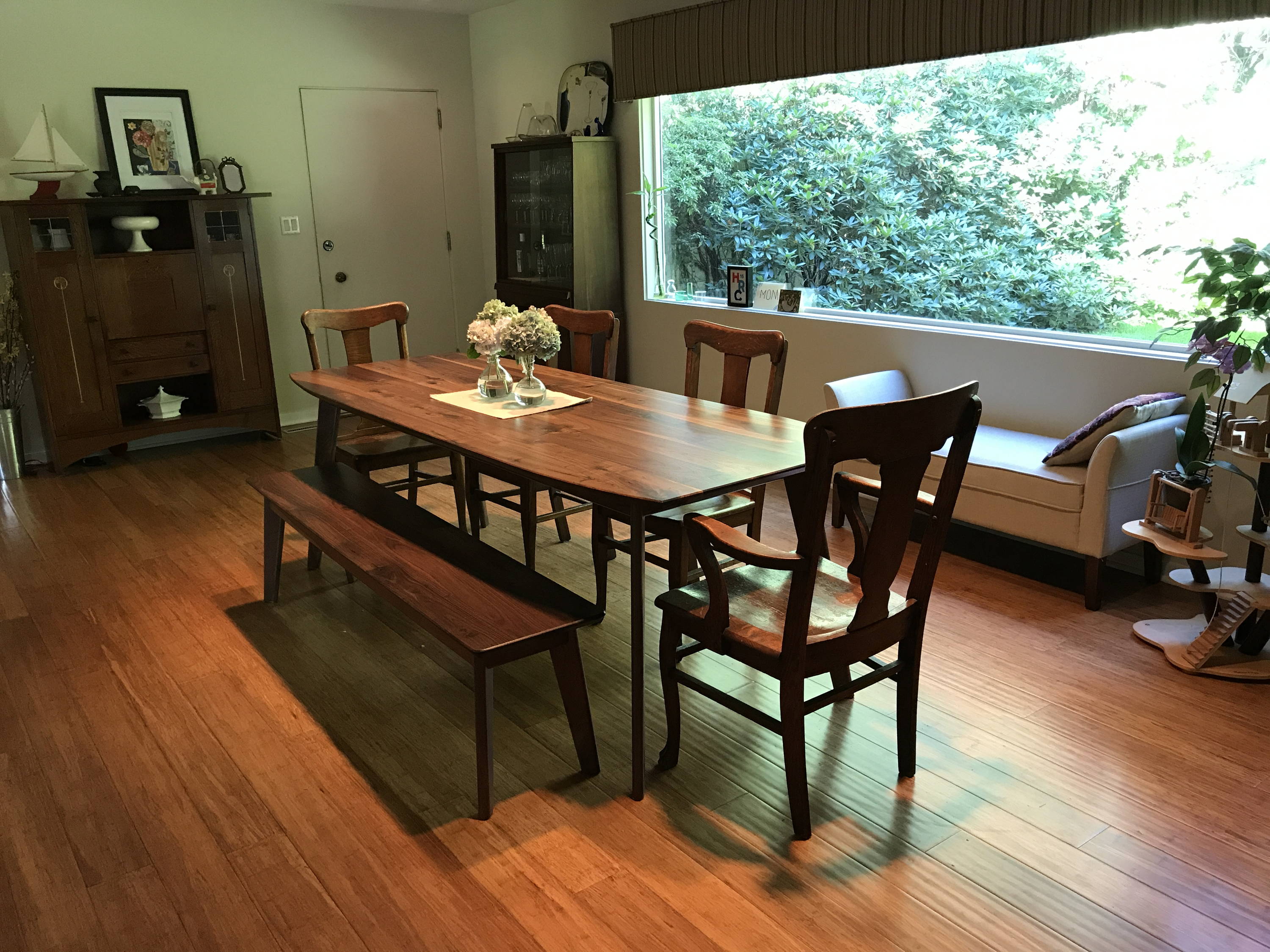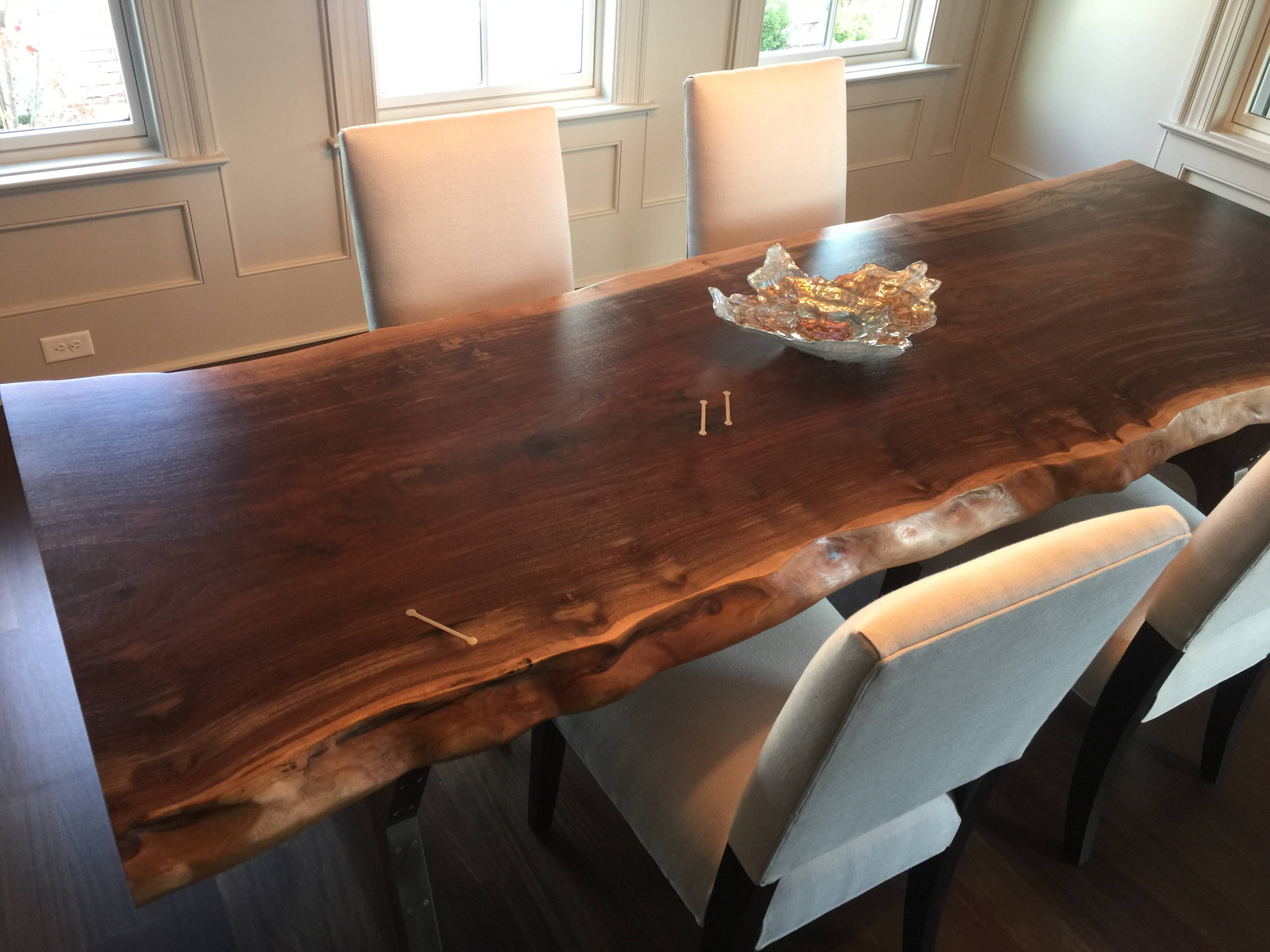 @Instagram.com/gauchopictures
"Robert and his team made us a gorgeous table that is even more stunning in person than we could have imagined. The quality is really top notch. We looked at a similarly styled table at Room & Board but opted to forgo the big box store and buy directly from the craftsman. We were a little nervous about buying a table sight unseen, but man, are we glad we did. Robert let us customize the table to our size specifications and several weeks later a safely packed table was delivered directly to our dining room in perfect condition. This was our very first bespoke piece of furniture and was a huge purchase for us but you can bet we'll be buying another piece from ModernCre8tive in the future. Definitely a piece we'll have for decades"
---
Live Edge Dining Table
"I recently redesigned my Brooklyn loft and my moderncre8ve table was the first thing I ordered and absolutely the best. They worked with me to find the right wood, finish, size. They sent pictures and were very clear about what my table would look like. Only it looks even better. The attention to detail (down to adding clear varnish where the wood had interesting spaces and keeping the natural feel and charm of the original wood) was incredible. It also came with an incredibly sweet note and picture of the team who hand-built it (clearly with love), and balm and towel to keep it looking beautiful. I've gotten SO many compliments on it. I absolutely love it."
Maya Bacon
2017
Bosco Bed
"I have been sleeping on this bed for a week now, and I love it.
Wood is beautiful, design is simple and elegant. Looks even better in person than in the images.
Construction is quite sturdy, and easy to assemble and disassemble. Major frame uses metal interlocking peg and slot design, with a secondary support strut using screws that are for pre-drilled holes. Order shipped about when it was expected. and arrived quickly. The delivery guy they chose was more than professional and got everything in without any issue.
Would strongly recommend if you like the style. "
Michael M.
2018
Santa MOnica Dining Table
"I've just received my beautiful Santa Monica table from moderncre8ve, and I'm so happy with it.

Understandably, I was hesitant to make such a large purchase sight unseen, with no way of knowing the quality I was going to get. Chad at moderncre8ve answered all my questions, even though it was over the holiday, and the FAQ on their website helped me as well, but still: you never know until you see it.

When I received the table, all my fears were put to rest. The wood is beautiful, the joinery is elegant, and it's very simple to assemble: the hardest thing I had to do was get it out of the crate. It is exactly what I wanted, and I'm so thrilled to have it."
Jared C.
2018