Blog
We are featured in HGTV magazine this month!
by Robert William on Mar 01, 2016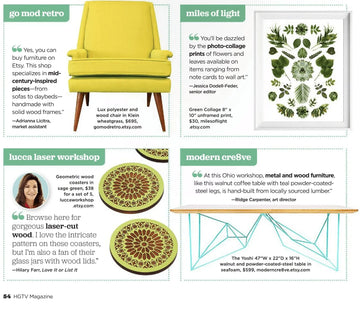 We are humbled to have our Yoshi coffee table featured in
HGTV
 magazine this month.
This particular design has evolved so much from its first prototype back in 2013, and makes us blush a little bit with all the attention it has been receiving. 
Thank you to all our amazing customers (both new and old!) for supporting our work and craft.