Blog
Discover the Pinnacle of Handcrafted Furniture: Top 10 Furniture Makers in the USA (2023-2024)
by Robert William on Oct 19, 2023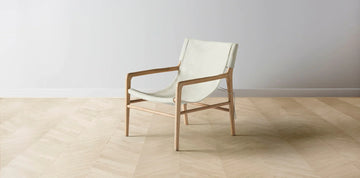 The 2023-2024 Definitive Guide To The Best In the USA . 
When it comes to furnishing spaces, nothing beats the elegance and timeless appeal of handcrafted furniture. The meticulous attention to detail, the enduring quality of materials, and the unique design narratives embodied in each piece make handcrafted furniture a worthy investment for any discerning homeowner. In the thriving landscape of furniture makers in the USA, certain artisans and companies stand head and shoulders above the rest. In this listicle, we unfold the top 10 furniture makers whose craftsmanship and design innovation are shaping the handcrafted furniture scene in the USA for 2023-2024.
MODERNCRE8VE
At the heart of Cleveland, Ohio, lies a gem of handcrafted furniture making—MODERNCRE8VE. Established in 2013, this trailblazing entity has carved a niche for itself in creating pieces that are not only functional but are also evocative pieces of art. The ethos at MODERNCRE8VE revolves around the belief that furniture should not just be seen; it should be felt. Every aspect of their furniture is meticulously crafted from original thought, exuding a blend of timeless appeal and contemporary aesthetics.
Maiden Home
Maiden Home believes that you should never settle for anything less than the best possible match for your home, whether it's generic design, lower quality, or anything else. Every Maiden Home piece is created from start to finish in the North Carolina area, which is home to some of the world's most experienced furniture makers. Using techniques passed down through the generations, Maiden Home creates one-of-a-kind pieces of art. To guarantee that every piece of furniture they send is of the highest quality, Maiden Home's artisans utilize only the finest materials in their production. Custom-made ultra-resilient Ultracel foam cushions are bonded, doweled, and corner-blocked into the 1″ thick plywood frames, which are kiln-dried hardwood. Moreover, Maiden Home claims that its online strategy will always provide clients with the greatest possible value since it eliminates all unnecessary expenditures and ships straight to them.
The Quintessence of Craftsmanship: Celebrating Authentic Furniture Makers
In the bustling heart of the American landscape, a quiet revolution is being fashioned, one meticulous stroke at a time by impassioned furniture makers. This resurgence is a homage to the age-old tradition of handcrafted diligence, where every piece narrates a saga of craftsmanship. Amidst a realm often overshadowed by mass production, the timeless artistry of handmade furniture emerges as a resolute beacon of quality and authenticity.
Discovering The Soul of Craftsmanship
As you venture on a quest for 'handmade furniture near me,' you're not merely seeking a piece to fill a space; you're embarking on a journey to discover the soul of craftsmanship. The allure is not just in the finished product but in the narrative of its creation. It's about cherishing the touch of a skilled furniture maker near you, whose adept hands shape raw materials into pieces of timeless elegance.
MODERNCRE8VE: A Testament to Handcrafted Furniture
MODERNCRE8VE, nestled in the cultural tapestry of Cleveland, stands as a testament to the enduring legacy of handcrafted furniture. Here, the ethos of 'handmade' transcends beyond a mere label, embodying a philosophy rooted in meticulous attention to detail and an unwavering commitment to quality. Every stroke, every joint bears the hallmark of a tradition honed through the ages yet seamlessly melded with contemporary design aesthetics.
Investing in a Legacy of Craftsmanship
When you delve into the realm of 'custom furniture makers,' you're not just acquiring a piece of furniture; you're investing in a legacy of craftsmanship. The narrative extends to every corner of the nation, where skilled artisans breathe life into 'handmade wooden furniture,' a tactile ode to the primal bond between nature and mankind.
A Voyage into America's Artisanal Heritage
The quest for 'American made furniture' is more than a pursuit of quality—it's a voyage into the heart of America's rich artisanal heritage. Whether it's the warm allure of handcrafted furniture or the bespoke elegance of custom creations by furniture makers near you, the journey is as enriching as the destination.
Embodiments of Tradition and Artistry
As you explore the panorama of 'hand made wood furniture,' you're not merely viewing objects of utility but embodiments of a tradition, a dedication, and an artistry that is as enduring as the materials from which they are forged. This is the essence of genuine craftsmanship, a lineage upheld by the adept hands of furniture makers across the USA.
Benchmade Modern
Situated in Dallas, Texas, and Los Angeles, California, Benchmade Modern produces furniture meticulously crafted by skilled artisans. With over 25 years of experience in the furniture industry, Edgar Blazona founded this contemporary American furniture design firm in 2015. Benchmade Modern showcases a wide variety of American-made hardwood furniture ranging from couches and sectionals to chaises, reading chairs, and beds. Customers have the option to order a free swatch set or print it out to visualize how their new couch will blend with their living room decor before making a purchase.
Burrow
Seating, tables and shelves are just some items available at Burrow, which is based in the United States. To reimagine the furniture business, Stephen Kuhl and Kabeer Chopra, the founders of the New York-based firm, set out in 2016. This means Burrow is able to save money on the supply chain, warehouses, and distribution by selling directly to the consumer. Moreover, this allows Burrow to spend more time & expense on designing and manufacturing its furniture in the United States. There is also a major retailer and showroom in Manhattan where you may see Burrow's furniture in person.
Floyd
This brand's products are crafted in Michigan and assembled by a network of suppliers across the United States. Established in 2013, the Detroit-based company upholds the belief that furniture should indeed be built for the home, not for the landfill. Floyd is committed to providing long-lasting, high-quality furniture tailored for modern living. The simplicity and ease of assembly and disassembly in each piece echo this commitment, ensuring a hassle-free experience for the user. Initially starting as a retailer of table legs, Floyd has expanded its offerings to a wide range of home furnishings—from couches and mattresses to tables, lights, and shelving. Furthermore, for individuals looking to completely redesign a space, Floyd provides a variety of room sets, facilitating a seamless transformation while saving both time and money.
Inside Weather
Headquartered in San Leandro, Inside Weather prides itself on its meticulous attention to detail in both design and manufacturing. The close-knit design team at Inside Weather operates in the same facility where your purchase is crafted and dispatched, ensuring a high level of quality control. Customers have the flexibility to customize their furniture by choosing the fabric for their couch and coffee table, among other aspects, ensuring a piece that perfectly aligns with their preferences. Your bespoke furniture is crafted specifically for you upon placing an order, streamlining the production process and fostering a sense of exclusivity.
In Conclusion
The resurgence of handcrafted furniture manifests the enduring allure of artisanal craftsmanship, bringing to the forefront the nuanced artistry of furniture makers across the USA. This movement, championed by entities like MODERNCRE8VE, reflects a confluence of tradition and contemporary design aesthetics. It beckons a deeper exploration into related realms of 'artisanal furniture,' 'bespoke furniture design,' and 'sustainable furniture making,' unveiling a rich tapestry of design innovation and environmental stewardship in the modern furniture landscape.